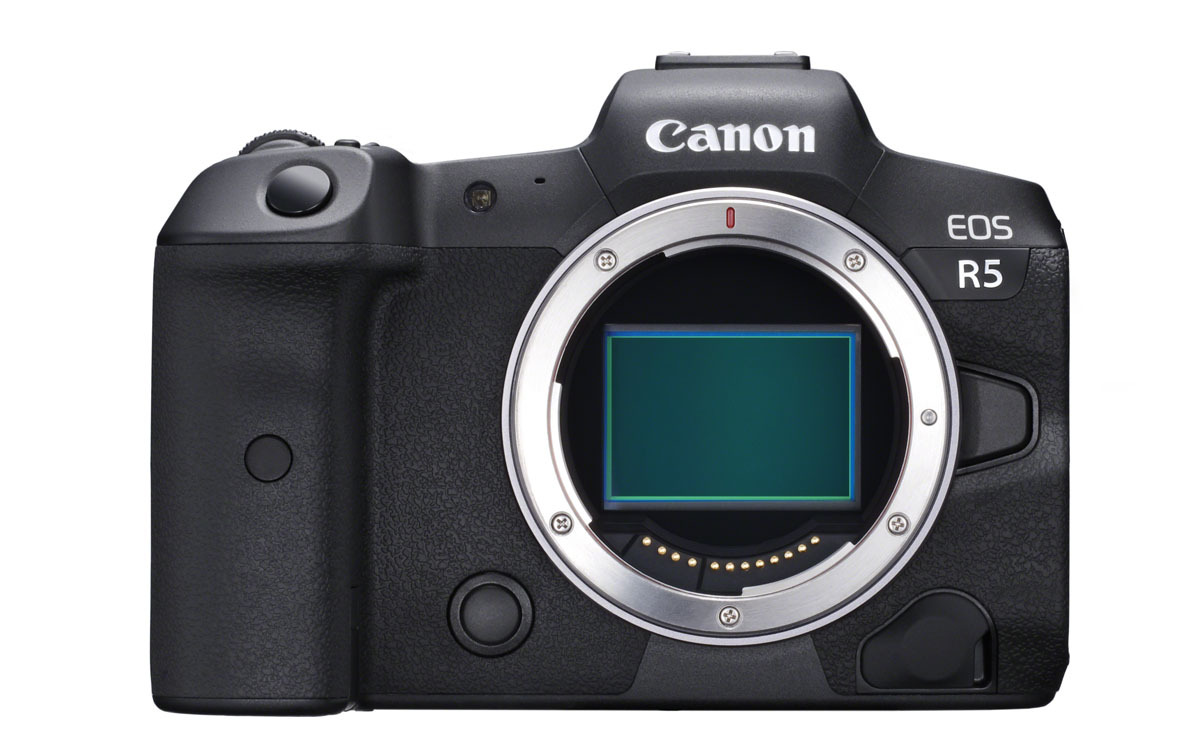 A complete change in policy at Canon has transpired. The company has decided to compete in the mirrorless cinema market. With Cinema EOS established as a separate business, it seems the stills camera are off the leash. What a fantastic day it is for camera nerds and filmmakers alike who can rejoice in the specs and the creative possibilities of Canon's new EOS R5 with 8K video and cutting edge new sensor technology.
The rumoured specs have turned out to be real and Canon will announce the EOS R5 today. Featuring a chunkier body design and dual card slots, the camera pictured above is aimed at the Canon 5D level of user – perhaps even a bit higher.  Now there is a cutting edge camera to match those cutting edge EOS R lenses announced last year, such as the 28-70mm F2.0L and next generation mirrorless 50mm F1.2L.
The camera finally gets competitive with rival top of the range mirrorless cameras from Sony and Panasonic. IBIS, 4K video without a crop, 8K and a raft of new codec options are included. This the first time this has happened in 8 years.
Will the new camera have that Canon mojo and colour science like the 1D C? Will it be a success versus Sony and the Panasonic S1H?
I will have the full camera information VERY soon including answers to the big question filmmakers are waiting for – does it shoot 8K RAW and feature an internal 4K RAW codec? You can follow the news as it breaks both on this page and on the official EOSHD Forum EOS R5 thread here.
Original Source