Chad Griffin (SFS'97)
Chad Griffin (SFS'97) matriculated at SFS with an impressive accomplishment already under his belt. At just 19 years old, he served in President Clinton's White House Press Office, making him the youngest known West Wing staffer. When his boss, Dee Dee Myers, made him promise to return to school for his bachelor's degree, SFS was the obvious choice for the young, politically-engaged and values-driven Griffin.
After graduating from Georgetown, Griffin moved to California, where he became involved in state politics, successfully lobbying for a number of progressive ballot initiatives from his base in Los Angeles. He worked to pass the Children and Families First Act, which raised funds for education and child welfare services through additional taxes of cigarettes, as well as the California Stem Cell Research and Cures Act, supporting stem cell research.
When the state passed Proposition 8, a 2008 ballot initiative that mandated that marriage be defined as a partnership between a man and a woman only, Griffin created the American Foundation for Equal Rights (AFER) to fight the measure in the courts. Griffin assembled a legal team that included former Solicitor General Ted Olson and renowned lawyer David Boies to take the Proposition 8 case to the Supreme Court, and Olson and Boies won the case in the country's highest court in 2013. Proposition 8's defeat laid the groundwork for the court's 2015 decision that made same-sex marriage legal in all 50 states. 
Griffin served as President of the Human Rights Campaign (HRC), the United States' largest LGBTQ+ civil rights organization, from 2012 to 2019. Under his leadership, HRC helped to win national marriage equality, fought to introduce the Equality Act, which establishes explicit federal civil rights protections for LGBTQ+ people, and mobilized a widespread grassroots campaign to support pro LGBTQ+ equality candidates ahead of the 2018 Midterm Elections. 
In November 2019 at the Centennial Gala, SFS recognized Griffin's achievements in advancing equality and LGBTQ+ rights by awarding him with a Centennial Honor.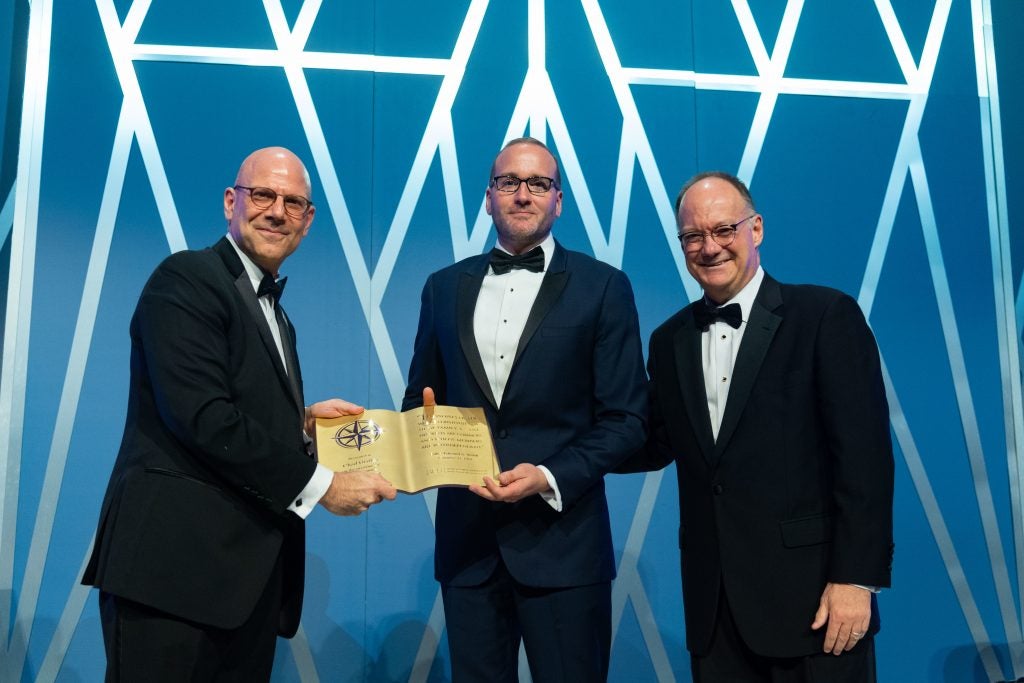 Susan Davis (SFS'78)
Throughout her long and distinguished career, Susan Davis (SFS'78) has established herself as a world-leading expert in international development and social entrepreneurship. The author and public speaker was the founding president and CEO of BRAC USA, an independent North American affiliate of BRAC, an anti-poverty development organization. 
After graduating from SFS in 1978, Davis studied at Harvard and Oxford Universities, before embarking on a career in development. It was as a program officer for the Ford Foundation in Bangladesh that Davis first established a connection with the South Asian country. Davis would go on to work closely with Bangladeshi colleagues at BRAC, which was founded in the Bangladeshi capital Dhaka. 
After serving in leadership roles with the Women's Environment & Development Organization and the International Labor Organization, Davis founded BRAC USA to support the anti-poverty work of its global affiliate. BRAC takes a metric-based approach to its work, and leverages microfinance, education, healthcare and gender justice to empower people to escape poverty.
Since 2017, Davis has served as a professor at New York University Stern School of Business, where she teaches classes on social entrepreneurship and sustainable development. She has appeared on national news networks such as CNN and ABC News to provide expert analysis on global poverty issues. 
In 2014, Davis gave the keynote address at Georgetown's Lavender Graduation, an annual graduation ceremony held for LGBTQ+ and ally students to acknowledge their achievements, contributions and unique experiences at the university.
She told students, "Loving ourselves, that's the secret accelerator for success and happiness in life. Being gay is a gift, it is fabulous!…It's a positive force for enabling all that you want to do in the world."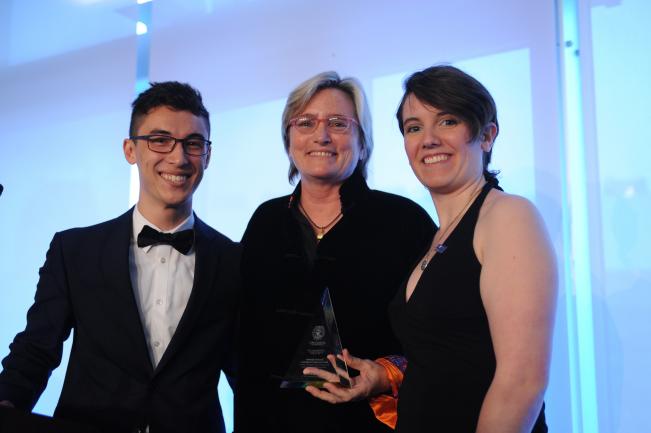 Zaid A. Zaid (SFS'97)
Zaid A. Zaid (SFS'97) is not one to shy away from challenging issues. In the course of his career spanning both the public and private sectors, he has tackled everything from the Flint water crisis to the U.S. response to anti-LGBTQ+ laws in Uganda. 
After stints in the Foreign Service, the U.S. Mission to the United Nations and serving as special assistant to the President in the Obama White House, Zaid currently serves on the Strategic Response Policy team at Facebook, where he deals with high-profile incidents that affect the business and reputational risk on the platform.
After graduating from SFS in 1997, Zaid went on to gain graduate degrees from both the Fletcher School of Law and Diplomacy at Tufts University and Columbia Law School. He joined the U.S. Agency for International Development, where he was part of the team handling the legal aspects of the Ebola crisis response. He was also involved in the decision to withdraw some forms of U.S. aid from Uganda in response to aggressive anti-LGBTQ+ laws imposed in the country. 
"It was ugly stuff," Zaid said. "We had to balance our commitment to human rights with the fact that so many people would go hungry and without basic services if we withdrew aid."
Zaid says that bringing the perspectives from a diversity of lived experiences among employees is important when public and private institutions approach difficult problems. For example, he says, the USAID response to the Ugandan government's anti-homosexuality laws underscores the need for LGBTQ+ voices in international security and diplomacy. 
In an interview with the Atlantic Council, Zaid described how "a diverse interagency task force from the State Department, USAID, and the Department of Defense, among others, led by many LGBTI government officials, worked hard to respond to the threat by withholding foreign assistance as well as ensuring that US diplomats in affected countries were supported, protected and had options about whether to continue serving in those countries." 
He added, "The response may have been different, and possibly muted, if LGBTI professionals had to serve in silence."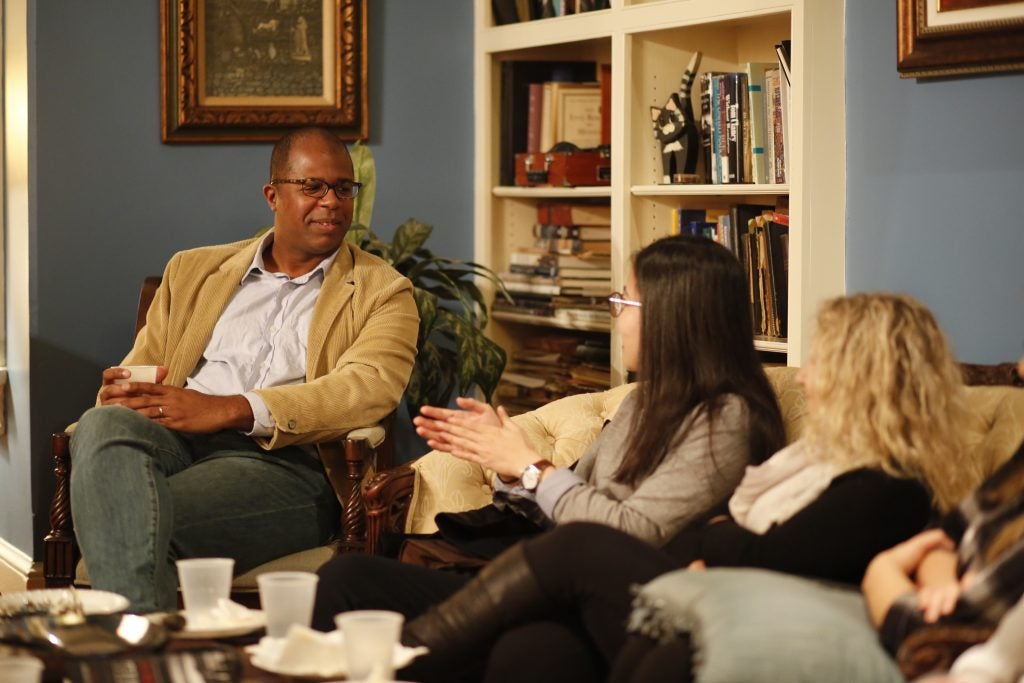 Kara Swisher (SFS'84)
Technology journalist Kara Swisher (SFS'84) is one of the leading reporters on the technology industry in the United States. Known for her uncompromising style and willingness to explore the moral and intellectual aspects of digital technology, Swisher has been described as "Silicon Valley's most feared and well-liked journalist." 
Swisher began her career at The Wall Street Journal's San Francisco bureau, where she wrote a column covering the news and personalities of Silicon Valley. Alongside her colleague Walt Mossberg, she launched the All Things Digital conference and its technology and startup news site AllThingsD.com, which featured conversations with top tech leaders such as Bill Gates and Steve Jobs. 
Swisher and Mossberg later went on to found Recode, a website now published under Vox that explores how the digital world is changing human life. Swisher is the host of an accompanying weekly podcast, Recode Decode, in which she interviews prominent tech leaders. She writes a weekly column for The New York Times and hosts the annual Code Conference, where tech industry leaders from around the world get together for in-depth conversations and networking. 
Swisher has used her reporting clout to draw attention to the experience of lesbians in the tech industry through her work with Lesbians Who Tech and Allies, a community of LGBTQ+ women, non-binary and trans individuals in tech. 
In an interview with The Cut, Swisher described how being a gay reporter affected her work. "I've never worried about what people thought of me, and I think part of that had to do with being gay," she said. "My feeling at the time was, 'Well, if they don't like me because I'm gay, what's the difference?' I think it frees you. If people don't like you for some inane reason, then why worry what they think? And if you don't worry about what people think of you, you can do almost anything."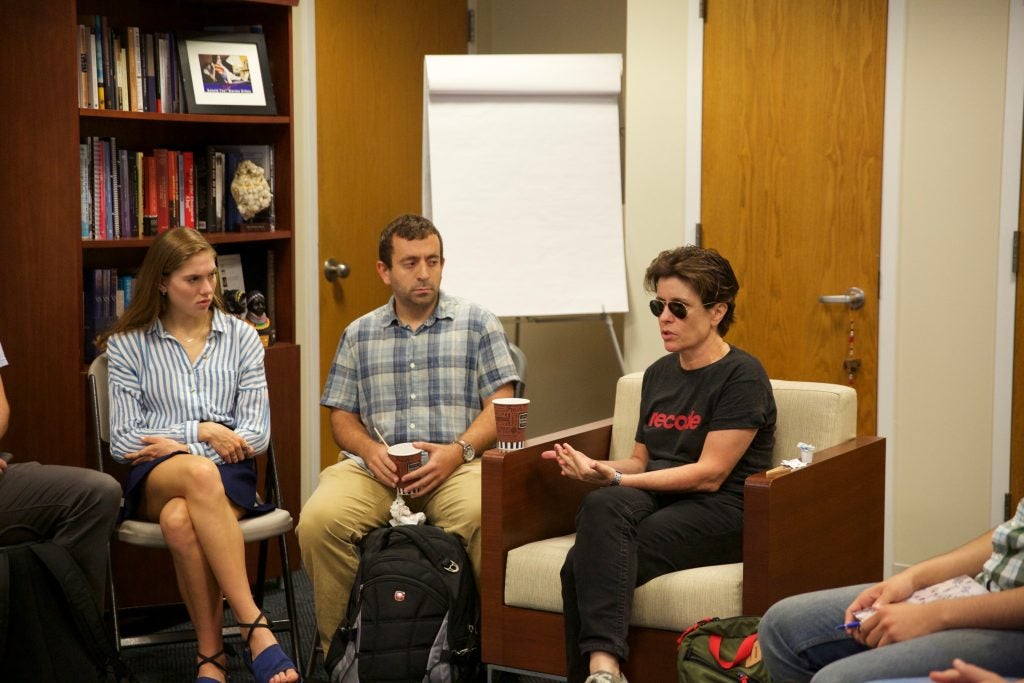 Joshua Javier Guzmán (SFS'10)
Dr. Joshua Javier Guzmán (SFS'10) is a leading scholar exploring the intersection of gender, sexuality, performance and Latina/o identity. He is an Assistant Professor in the Department of Gender Studies at UCLA. 
He is currently working on a book-length project exploring Latina/o stylized dissatisfactions with post-1968 Los-Angeles-based activism against systemic state violence in the United States. He co-edited a special issue of Women and Performance: a journal of feminist theory entitled "Lingering in Latinidad: Aesthetics, Theory and Performance in Latina/o Studies."
While at Georgetown, Guzmán was a Community Scholar, a program that supports first-generation college students and promotes social justice at the university by enrolling a more racially and socioeconomically diverse student body. He was also an active student leader in the Georgetown chapter of  Movimiento Estudiantil ChicanX de Aztlán (MEChA), a U.S.-based organization that seeks to promote Chicanx empowerment through political action. 
As an SFS student, Guzmán advocated for sexual assault awareness on campus and worked closely with Georgetown's Are You Ready? program addressing interpersonal violence through a social justice lens.
Guzmán was the keynote speaker at the 2019 Lavender Graduation, where he described his experience coming to Georgetown as a first-generation college student from the U.S.-Mexico border. He explained how his four years as a student at Georgetown impacts his work and how he teaches today. "I love my students," he said. "It is the love that I found here, at Georgetown, against all odds."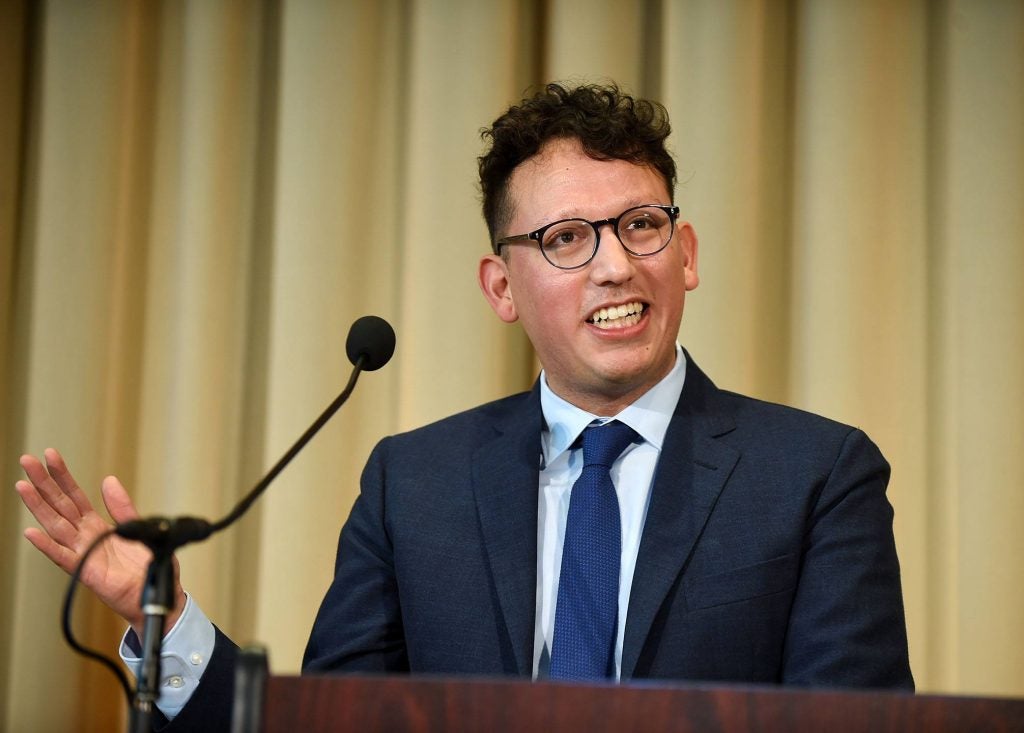 Original Source