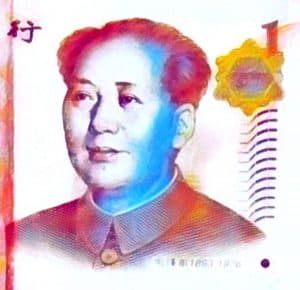 James Lee, Internet Analyst for US and China at Mizuho Securities, has said that both gaming and the Fintech sector will be important for Tencent and will continue to play a key role in the global economy, especially in a post COVID world.
Lee, who also serves as the IT and Facilities Manager at Mizuho, explains that the reason that gaming is important is because it's "a very high margin business…that's what we saw this quarter." Lee, whose comments came during a recent CNBC interview, added that "every time you have a positive trend with gaming, it helps the profitability of the business."
He continued:
"Fintech is more important for the longer term as companies bring more of the retail sales online specifically using payments. And once the regulation on Fintech starts to settle, we actually expect a wider adoption of Fintech platforms by Chinese users and also increased adoption by state-owned commercial banks."
Lee further noted:
"[These developments] will increase the addressable market meaningfully for the Fintech businesses. So we are very excited about the long-term prospects of Fintech [given the type of] regulations [we see developing] in the marketplace."
Responding to a question about potentially launching an IPO, Lee said that his firm looks at several different factors when analyzing businesses. They look at gaming, advertising, the Cloud business, and other Fintech-related initiatives, Lee confirmed. He acknowledged that there may be a lot of upside with certain Fintech projects that they won't be able to "fully capture" at this time.
While commenting on Tencent's future business model, Lee said that they could evolve into selling various insurance products. He believes Tencent may also begin selling more financial products to "really drive the fundamentals of that business going forward."
As previously reported, Tencent Holdings has made investments in digital insurance platforms like India's Policybazaar. Tencent has also been diversifying its business into the rapidly evolving Cloud technology sector.
As covered in July 2020, Tencent Cloud had signed an MoU with Singapore's Asia Digital Bank Corporation to develop cloud-based financial services.
Tencent Holdings had also entered an agreement (earlier this year) with WeChat Pay to expand operations and services in the UAE.
Original Source